Puntacana Resort & Club is a resort and residential community located in Punta Cana, La Altagracia Province, Dominican Republic; established in 1969 by businessman and hotelier Frank Rainieri and Theodore Kheel, a New York labor lawyer. The area now encompasses over 15,000 acres and includes Tortuga Bay hotel, The Westin Puntacana, a Six Senses Spa, an ecological reserve, five residential communities, restaurants, a full-service marina, two golf courses and the Punta Cana International Airport.
AMENITIES
3 miles of magnificent white sand beaches

2 Beach Clubs included (La Cana Golf & Beach Club | Playa Blanca Beach Club)

2 world-class golf courses with 45 holes of championship golf, set on 15,000 acres of land.

Six Senses SPA

Accessibility through the Punta Cana International Airport (4-minute drive)

7 Restaurants

Cigar Bar

Tennis Center, Pickleball & Paddle Tennis

Kite Club

Equestrian Center & Petting Zoo

Ecological Reserve (Ojos Indigenas)
One of the most spectacular sites of golf in the world. The golf course is an adventure taking you through many environments, from holes playing beside crystal blue lakes and ultimately along oceanfront cliffs and crashing waves. Golf has been foremost in the design of Corales and that is evident by the fact that all of the oceanfront property on the project has been dedicated to the golf course. Corales is home of the PGA TOUR Event in the Dominican Republic.
Designed by Tom Fazio and opened in 2010, Corales is an exclusive and dramatic 18-hole course with six Caribbean Oceanside holes rating among the World's finest Golf Experiences. The exhilarating challenge culminates playing the Devil's Elbow, Corales's last three holes. The Devil's Elbow features the striking eighteenth hole with a dramatic forced carry over the cliff lined Bay of Corales, an inspired capstone to a memorable and breathtaking golf experience.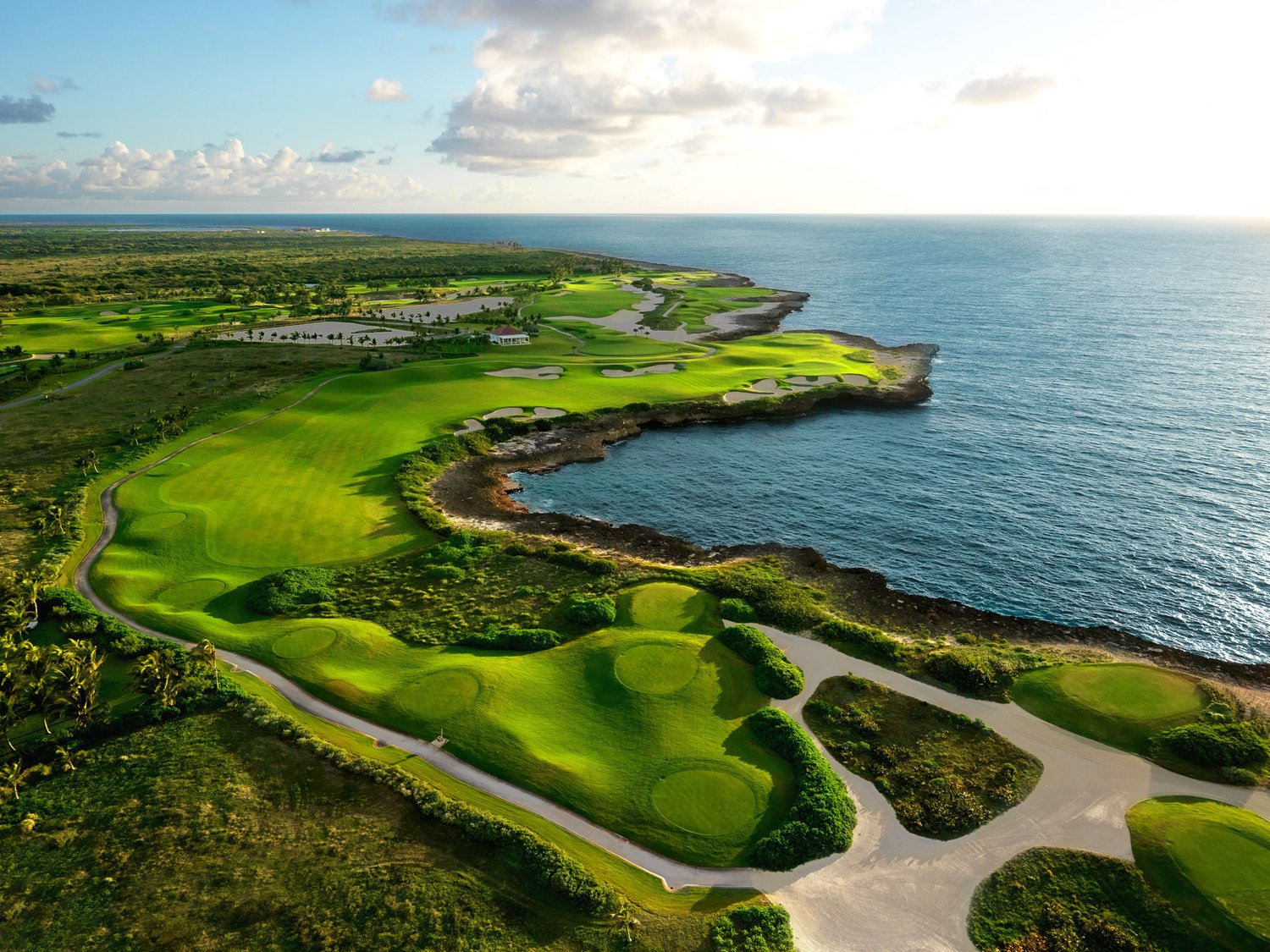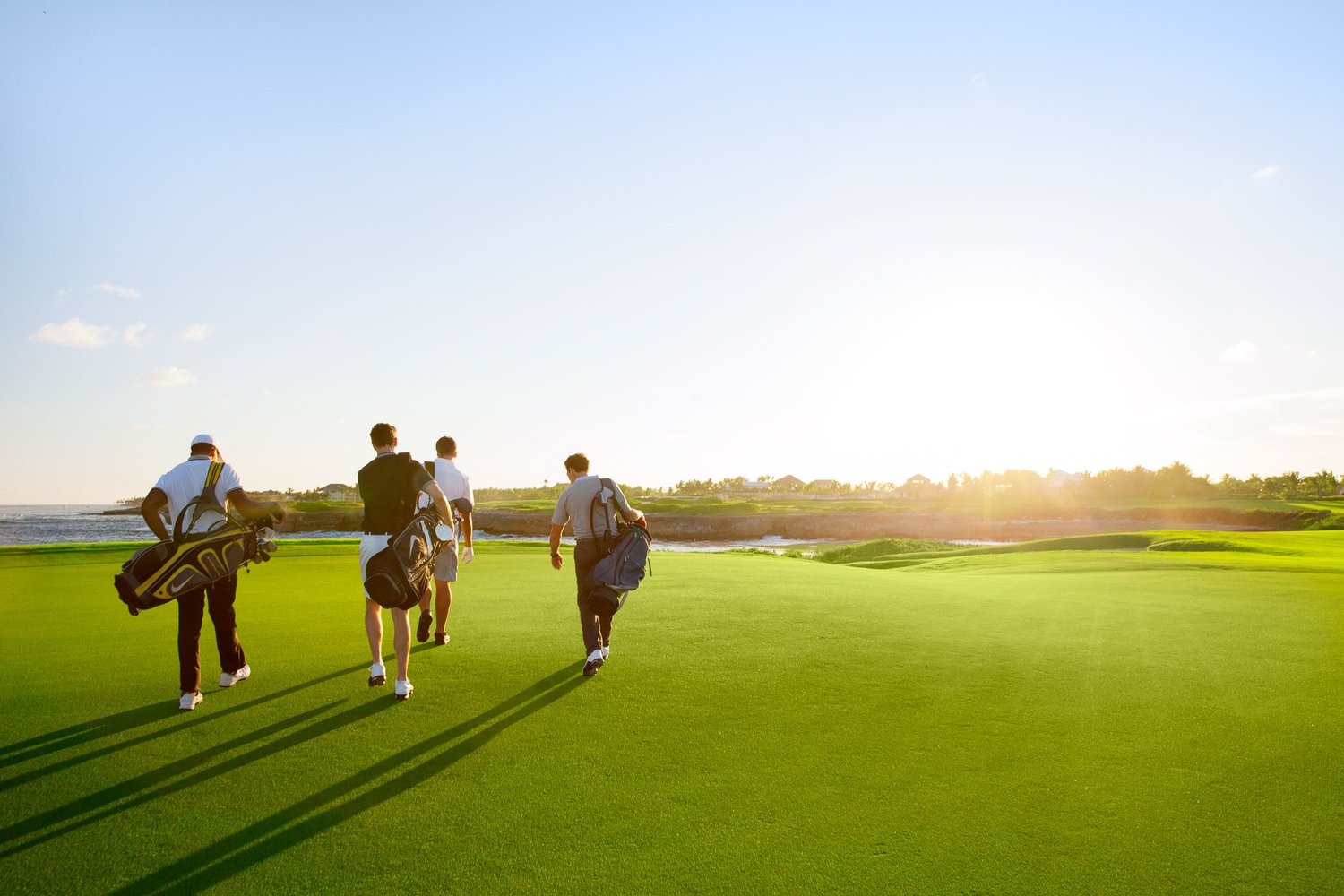 La Cana Golf & Beach Club 
La Cana Golf Club is a 27 holes golf course consisting of three nines; Tortuga, Hacienda and Arrecife. This Punta Cana golf course features 14 holes with ocean views of the crystal blue Caribbean Sea. Designed by P.B. Dye, this course has become a favorite of golfers from all over the world, and keeping in line with Puntacana Resort & Club's efforts to be as environmentally friendly as possible, La Cana Golf Club was the first course in the Caribbean to use paspalum, a grass seed that can be watered using sea water.
Golf Magazine has compared La Cana to Pebble Beach and declared it the "number one course in the Caribbean."
La Cana Golf Club is open to all Homeowners of the Puntacana Resort & Club as well as all registered guests of Tortuga Bay, The Westin Puntacana Resort & Club, Home Rentals and The Four Points by Sheraton.
Playa Blanca is located beachside on the Caribbean sea. Next to the homonym restaurant and bar which serves fresh local seafood, grilled meats, and cocktails for lunch and dinner daily. Once you get to the beach you can pick some deck chairs for free to lay back and enjoy the pristine water, the permanent gentle breeze and the palms dancing on the wind.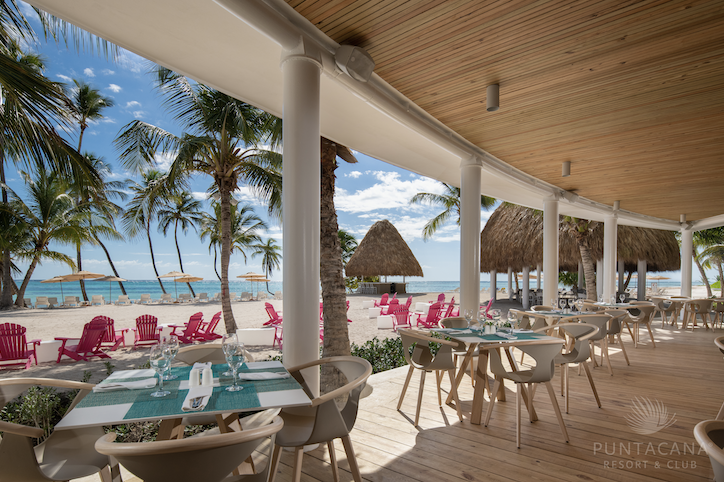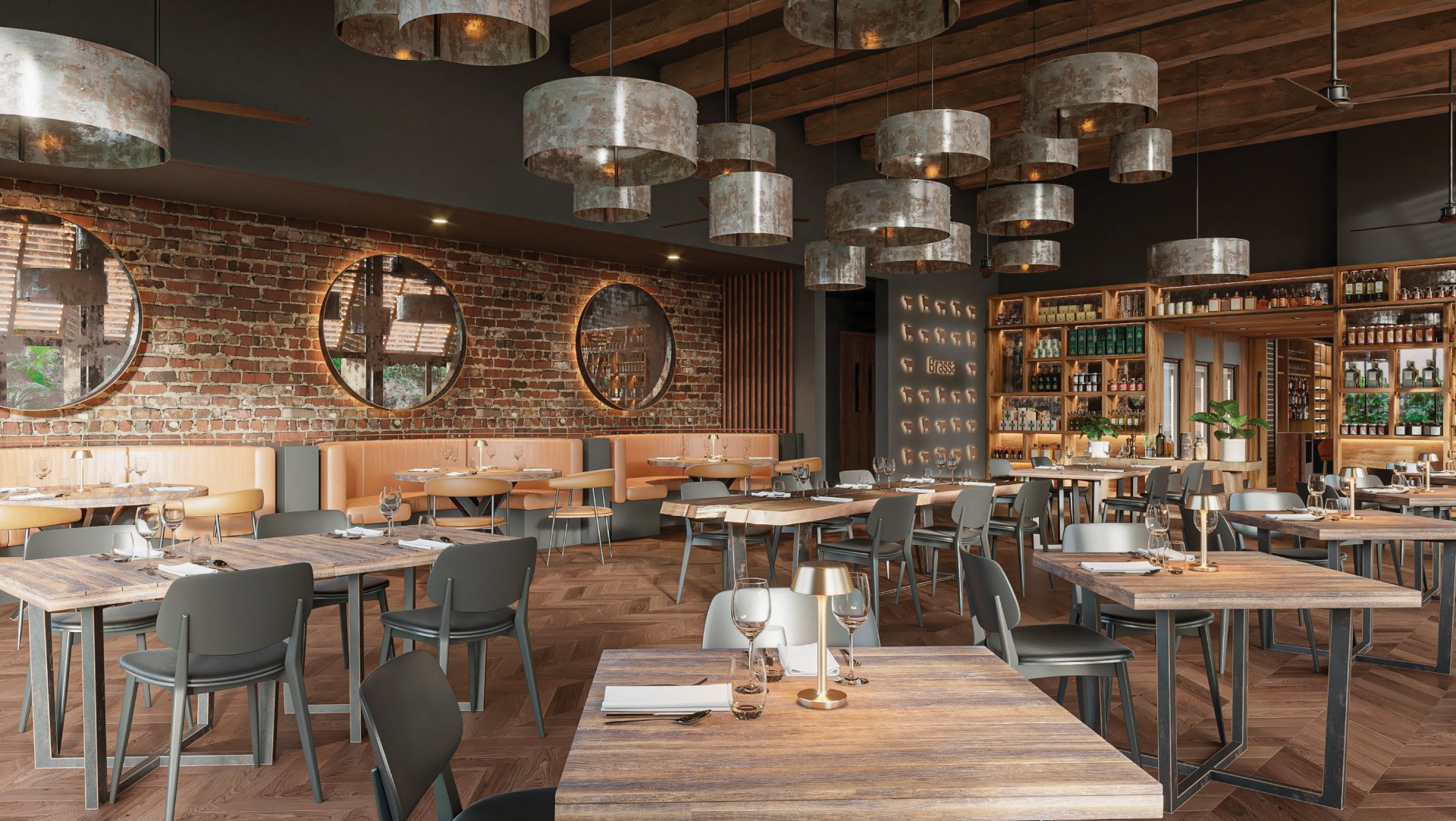 Tempting restaurants run by world-class chefs can be found throughout Puntacana Resort & Club. With a diverse selection of cuisine and ambiance, you're sure to find something for every palate, mood and occasion.
La Yola at The Marina

Bamboo at Tortuga Bay


Playa Blanca Restaurant

Brassa Grill at The Westin

The Grill at La Cana Golf Club

Mare at La Cana Golf Club


Fresh N' Tasty at The Westin
Six Senses Spa offers a layered approach that unites a pioneering spirit with treatments that go beyond ordinary. At Six Senses, you will find an intuitive mix of science and human awareness, where our high-tech and high-touch approach defines a service that is crafted around the individual. Delivered through our locations and specialist skills, we will take you as deep as you would like to go, from core beauty that changes the way you look to specialist treatments that can change your life.
Indulge in a single signature massage or hot stone therapy and you will understand why no one questions Six Sense's status as the globe's premier spa and wellness center.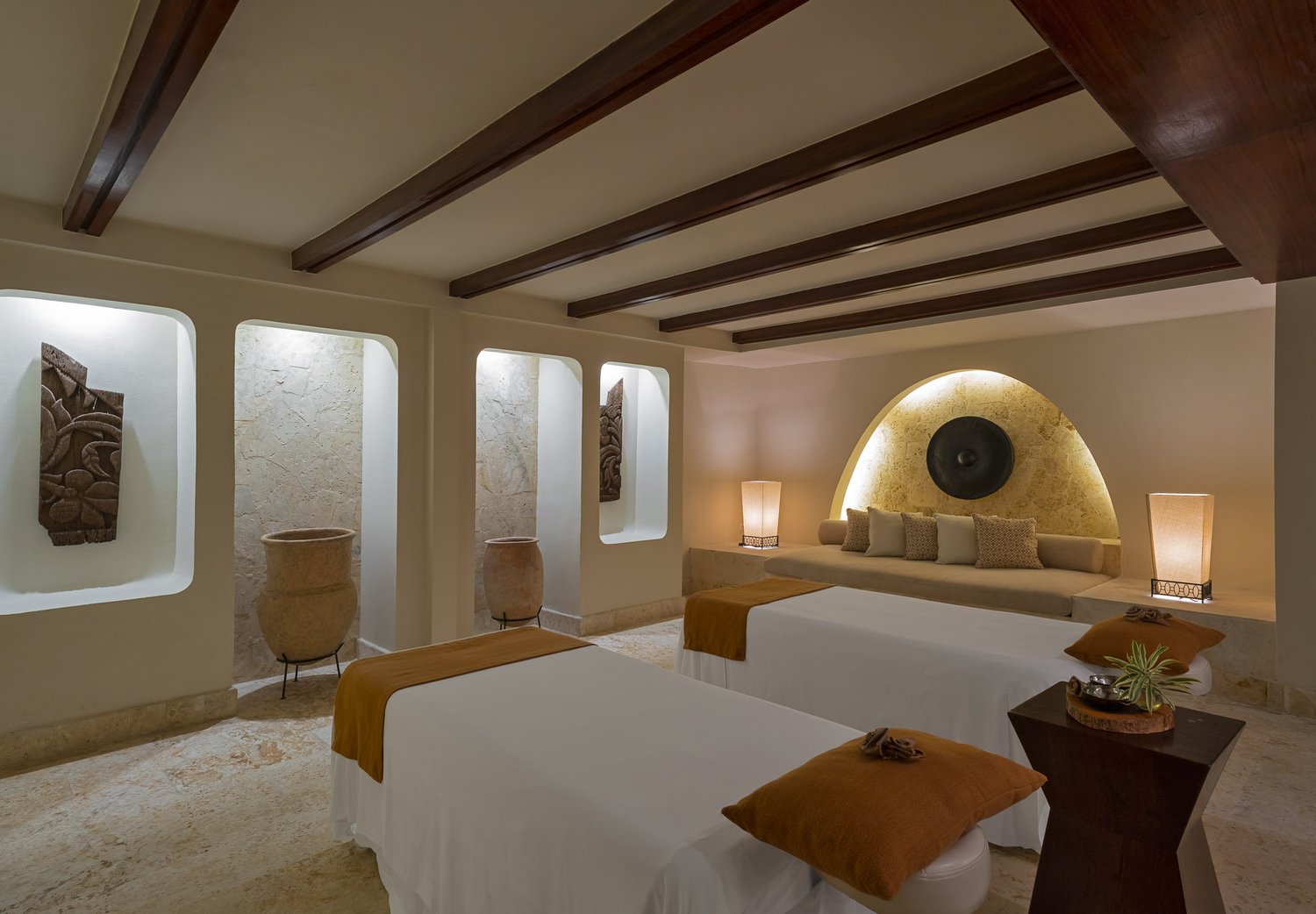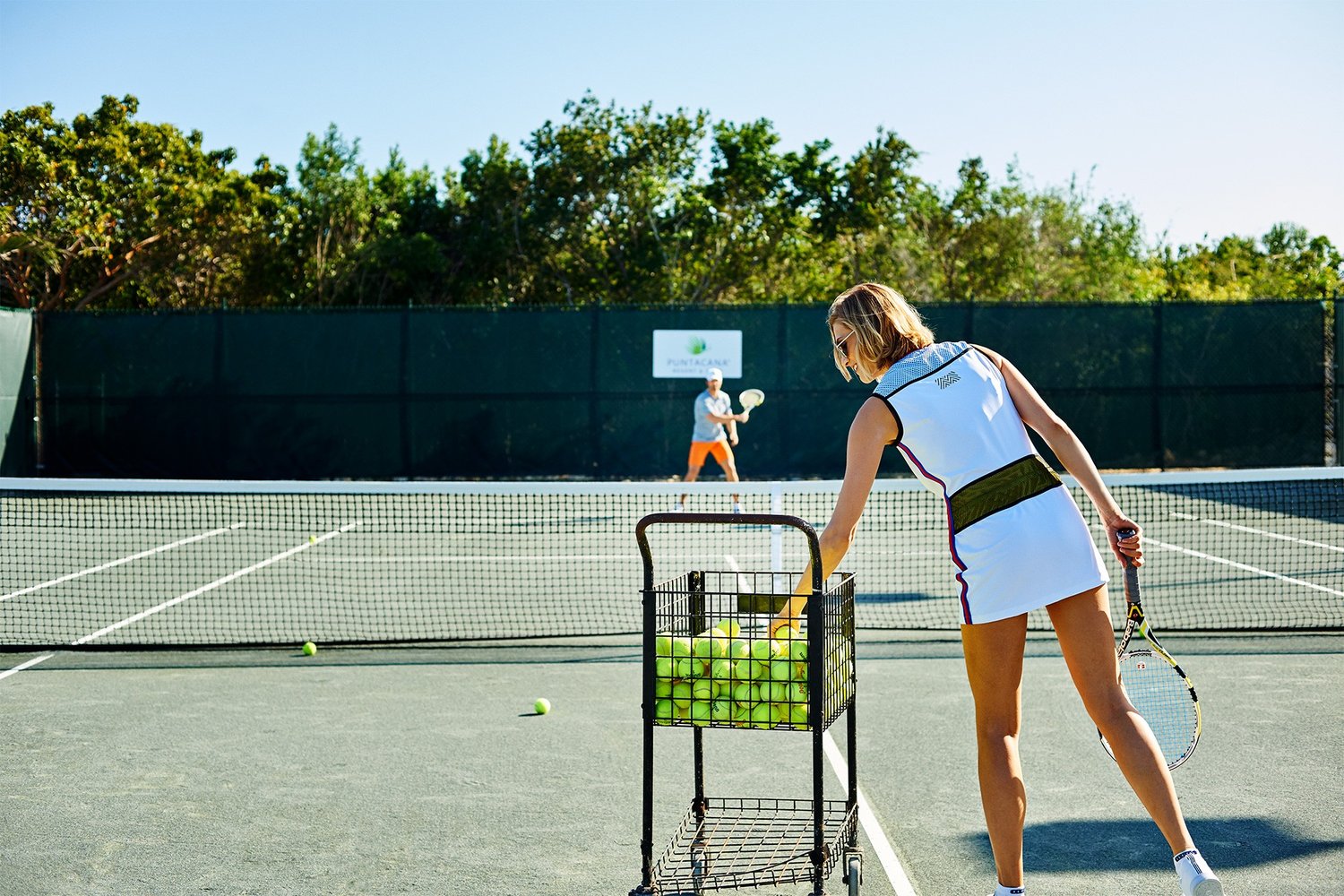 Oscar de La Renta Tennis Center
The Oscar de La Renta Tennis Center offers a variety of programs targeting each age and stage for our guest and home owners tennis development. Within our tennis center, some of the amenities we offer are tennis pro-shop, a Snack Bar, 12 tennis courts and a full equipped Technogym.
Our tennis center has 14 ball boys to chase tennis balls, 7 ball boy players for match playing and three professional assistants ready for private, semi-private, camps, groups, singles and doubles strategy lessons
We also count with 9 clay courts, one Har-Tru court, one natural grass court, two pickleball court, two paddel court and one hard surface deco-turf court. Four of these tennis courts. were built under the IFT standards, where players from the ATP can enjoy their vacations and practice for any of the four grand-slam tennis tournaments.
The "Ojos Indígenas" Ecological Reserve is a 1,500-acre private reserve owned and maintained by the Grupo Puntacana Foundation. The Reserve has 13 freshwater eyes (lagoons), formed by outcrops of an underground river named Yauya and provides habitat for an abundance of reptiles, birds, insects, and other local fauna and flora.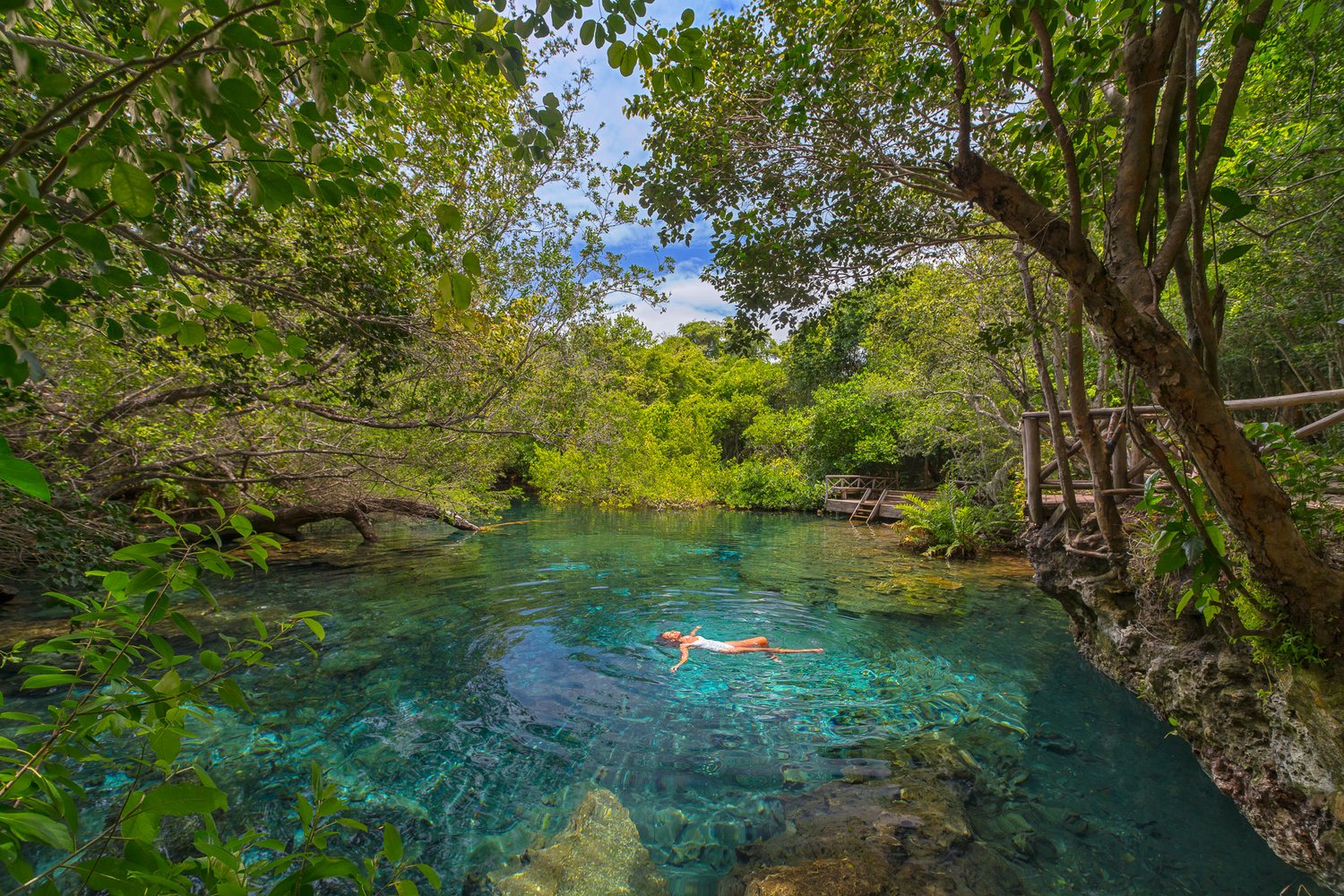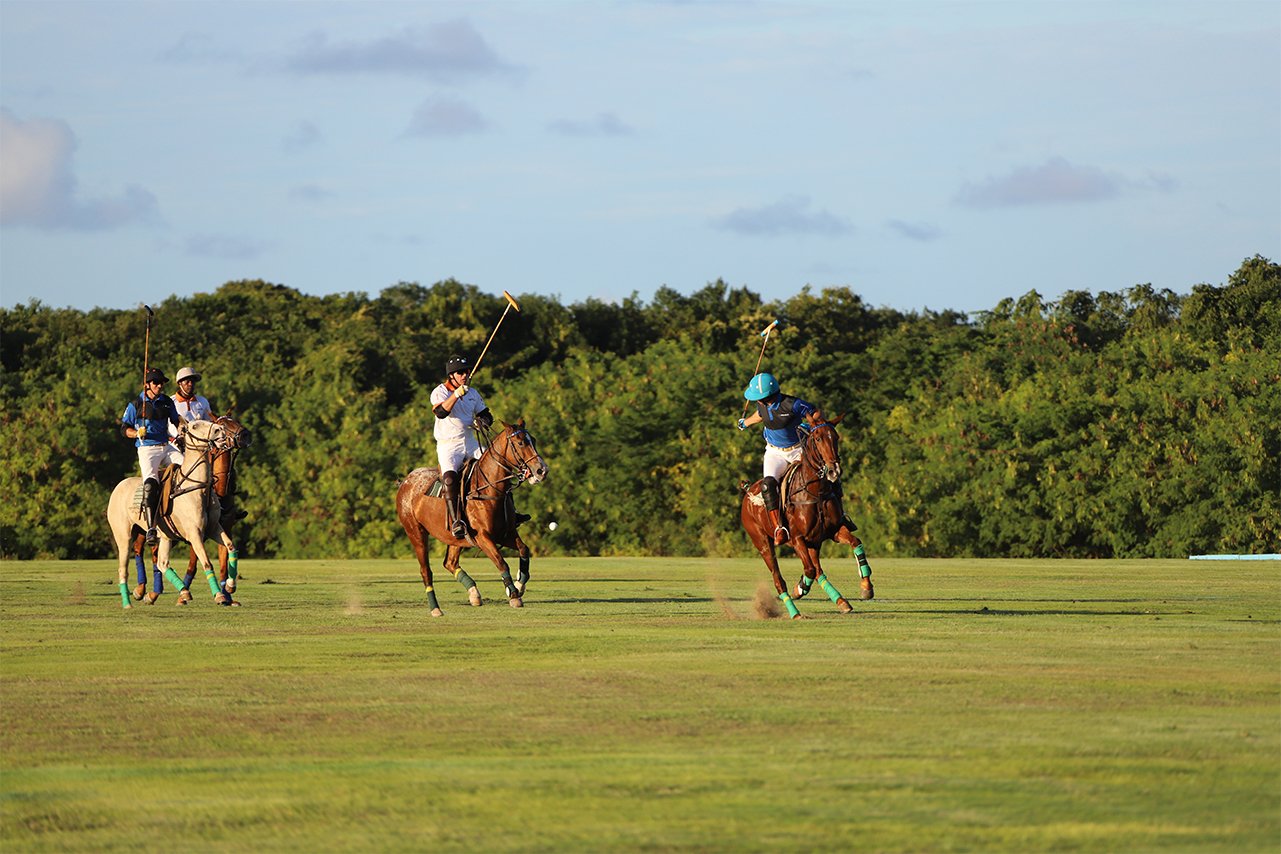 We are delighted to announce the opening of the our new Puntacana Polo Club located at Puntacana Resort & Club in the Dominican Republic. An idyllic environment where you will learn and improve all aspects of the incredible sport called polo. At the Puntacana Polo Club, you have the opportunity to interact with and ride polo horses, as well as practice and improve your polo skills with the help of our seasoned instructors.
We offer all the way from one-hour lessons to tailor-made courses and packages that fits your schedule. Our amazing polo facilities include full-size playing and practice fields, with spacious open stables, designed by our local architect.
We are located within the resort at the Equestrian Center, easily accessible from anywhere inside the resort.
You and your family can spend the morning with us, playing the world's most exhilarating game. Then, you can enjoy a delicious Dominican-style Asado and then head down to the beach to enjoy the tropical paradise of Puntacana Resort & Club!
The local community will have the opportunity to practice equestrian sports and/or simply come to enjoy the place in a country and family atmosphere in our newly remodeled equestrian center.
Located in the heart of Puntacana Resort & Club, this cozy place is equipped with 20 stable boxes, 2 multifunctional stable boxes all distributed in 2 covered barns, 21 outdoor pens, 2 paddocks, 2 riding arenas, and a round pen. As well as, 3,000 square meters of garden under the trees with picnic tables and benches available for various activities.
We offer:
Stable boxes for rent.

Equitation lessons, jumping, and dressage classes, as well as exercising, dressage, and jumping trainings for the horses (Available every day from 8:00 AM to 6:00 PM according to availability).

Pony Rides for small children.

Next to the Puntacana Equestrian Center is our Petting Zoo with playground for children, a place where visitors can have close contact with domestic farm animals such as goats, sheeps, ducks, geese, chickens, hens, donkeys and ponies.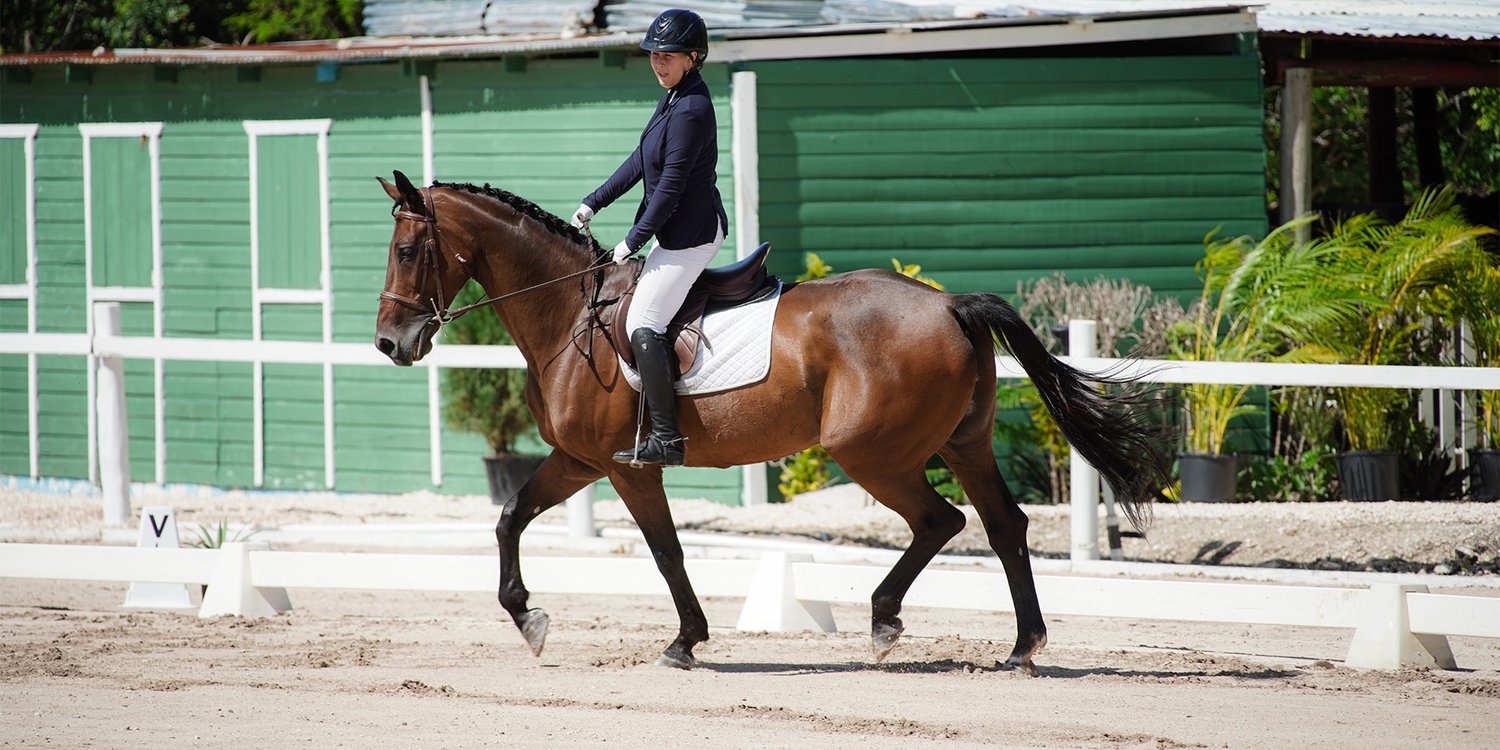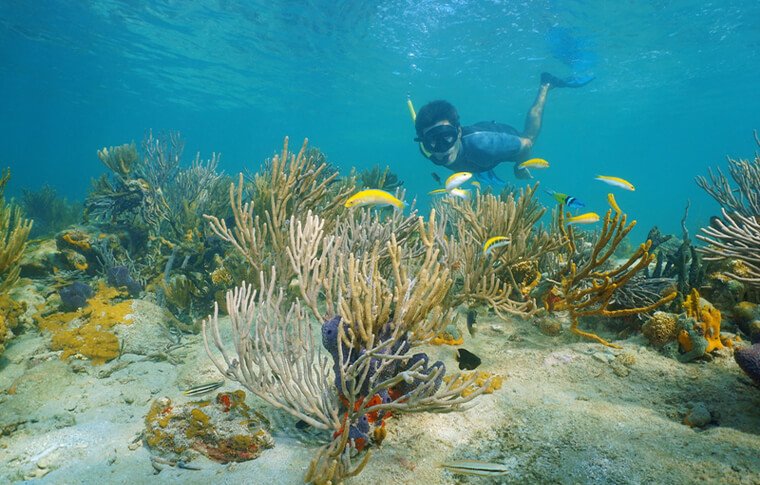 Scuba diving in Punta Cana is an exciting experience for divers of all levels. The tropical turquoise waters provide a great opportunity to explore the remarkable coral passages and cavern swim through reefs that scatter the coast. Wreck divers will have a variety of shipwrecks a short distance from shore, including the striking Astron Wreck in Bavaro. Home to the longest coral reef in the Dominican Republic, Punta Cana offers quality diving adventures a short boat trip from most resorts.
Enjoy a personalized dive experience with SeaPro Divers, a PADI 5 star dive center trusted by more than 20 resorts in the Dominican Republic. Their dive centers in Punta Cana are conveniently located at the heart of Bavaro Beach and in the protected area in Playa Blanca, close to the airport. With more than 20 local dive sites available, there is something for every diver.
Kite Club Punta Cana is a kite boarding school with a reputation for it's open and friendly atmosphere. Where all levels of kiters from complete beginners to pros come to take kite surfing lessons,ride the flats, or just chill out and enjoy the beauty of Playa Blanca Punta Cana
Located on the eastern most point of the caribbean island paradise of the Dominican Republic, Punta Cana is the best kept secret of the kitesurfing world. With waist deep, flat turquoise waters Kite Club Punta Cana is the perfect place to learn to Kitesurf.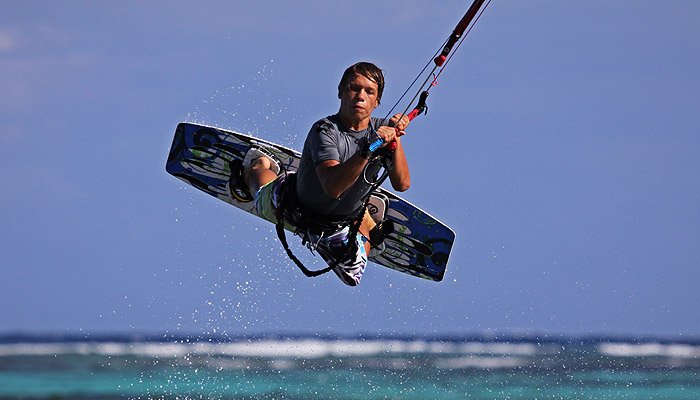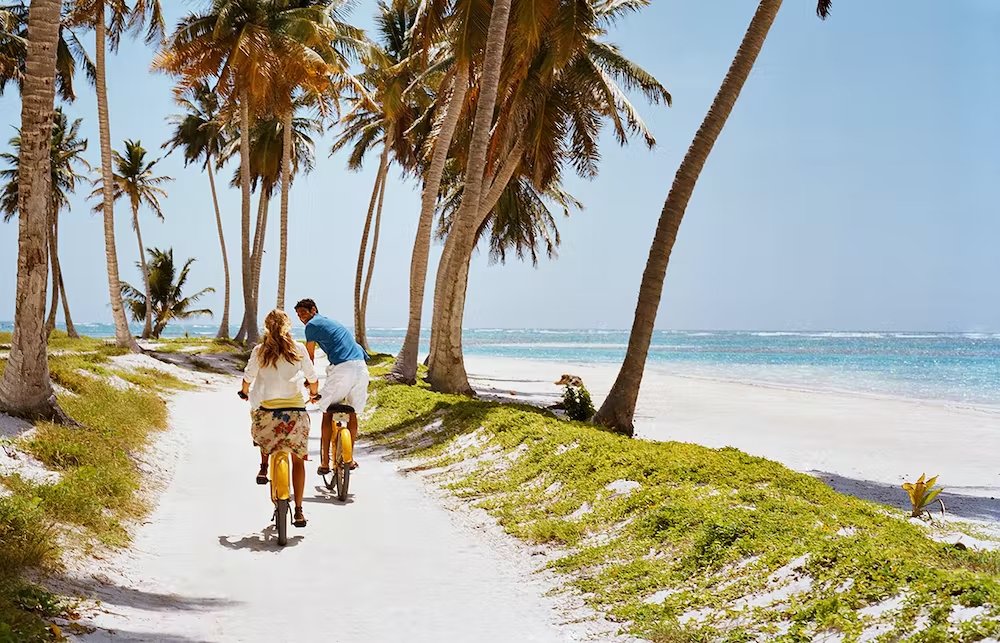 Rediscover the joy of nature on a self-guided bike tour within Puntacana Resort & Club. Explore the diversity of our resort and low-density community and learn about our eco projects, tropical trails, and endless white-sand beaches.
Conditions:
Activity included for Puntacana Resort & Club guests.

Activity for adults and children. Children, under 12 years old under adult supervision.

Bring sunscreen, repellent and water.