The Cap Cana private complex is located in the heart of the Caribbean, on the Eastern shores of the Dominican Republic, Cap Cana is an exclusive real estate and hotel tourist destination, recognized among the best of the Caribbean with direct access from Punta Cana International Airport.

This exclusive gated community is a truly ecological wonderland that includes three miles of beautiful white sand beaches, protected harbour marina only minutes away from one of the best fisheries of the world. Inside this luxury complex you will also be able to find Punta Espada, the award winning golf course designed by Jack Nicklaus. This destination has also first class spas, five star hotels such as the Relais & Chateau Eden Roc at Cap Cana, the Sanctuary Cap Cana, gourmet restaurants including four diamond awarded AAA restaurant, fitness center, convention centers and an Adventure park.                                                   
AMENITIES
Cap Cana holds one of the Caribbeans finest Marina's
Access to 2 beach clubs including the Exclusive Eden Roc Caleton Beach Club.
1 world class golf course with 18 holes of championship golf and unforgettable ocean views.
Accessibility through the Punta Cana International Airport (15 minute drive)
A wide variety of Restaurants & Bars
Activities such as: Polo Club, Yatching, Private Charters, Eco Tourism and more are all available inside the complex
Indulge in playing a round of golf as only the legendary Golden Bear Jack Nicklaus could have envisioned and brought to life. His signature Punta Espada Golf Course accentuates the natural contours of the land and the views of the Caribbean Sea.
This challenging par-72 course was ranked as the number one golf course in the Caribbean and Mexico by Golfweek Magazine in 2009, 2010 and 2011. It also classified in Robb Report's Best of the Best Golf Courses in the World in May 2007. Punta Espada has also had the honor of hosting the Cap Cana Championship, a PGA Champions Tour, on multiple occasions.
The Clubhouse located at hole 19 has an amazing view of holes 10 to 18, the practice range, and the breathtaking Caribbean Sea. The Club has an area of 3,252 square meters and features the Bella Vista restaurant, spacious dressing rooms and lockers, an exceptional pro-shop, and a relaxing members lounge.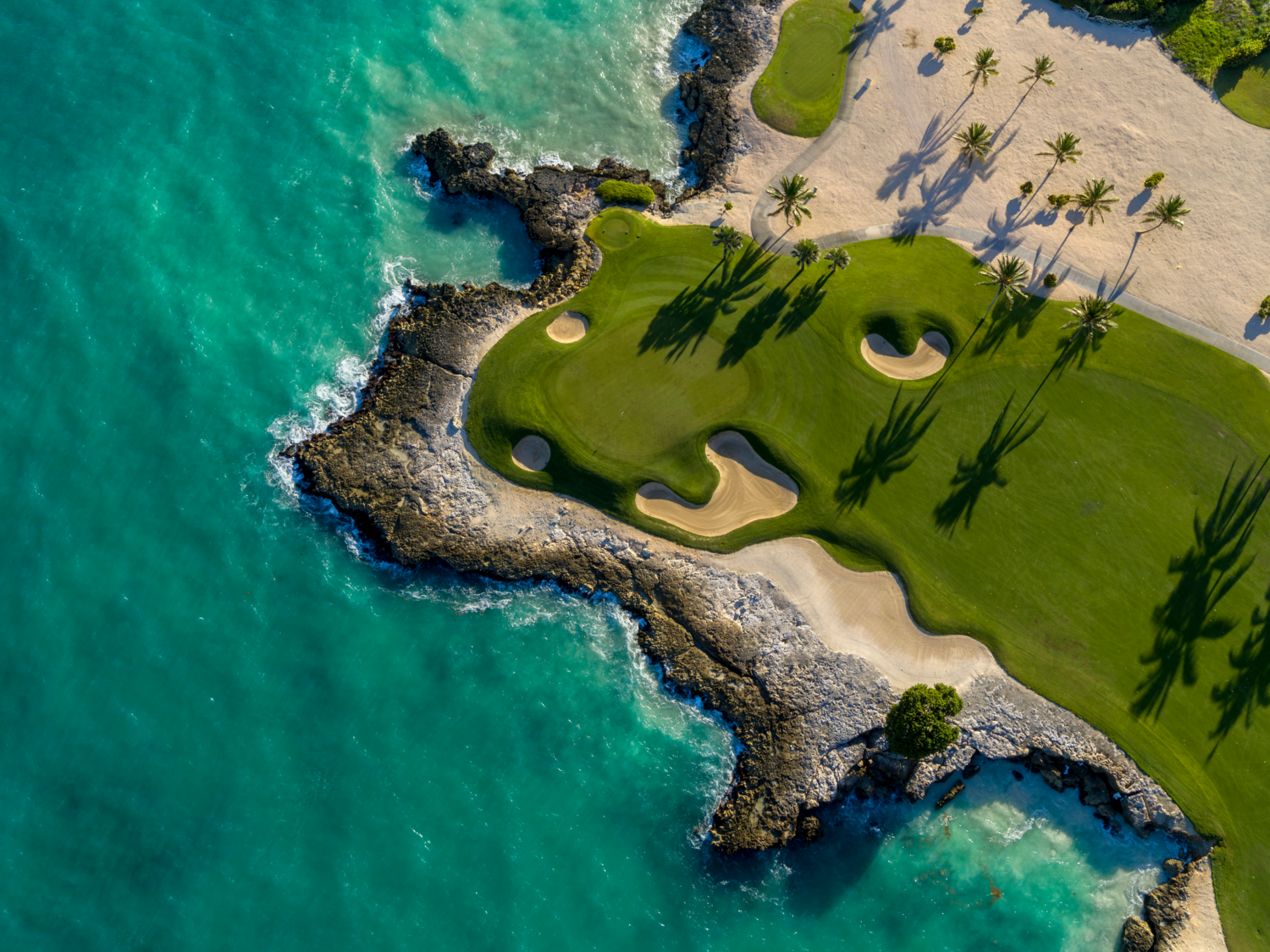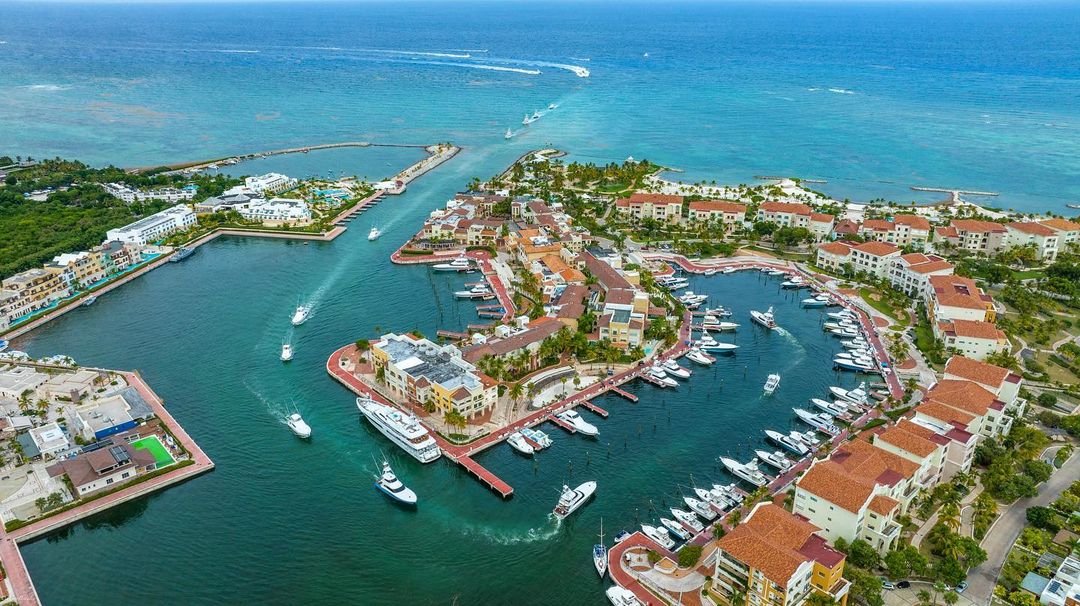 Our state-of-the-art marina is the perfect place to begin your day of adventures. Go sailing in your yacht, tour the beautiful shores of the Dominican Republic, and fish and explore the treasures of our island, all before returning to our safe harbor in Cap Cana by the afternoon.
The Cap Cana Marina has over 130 slips, accommodating up to 150-foot yachts, with complete services for captains and crew. Its coastlines and proximity are considered among the best spots in the world for fishing and deep-water diving. The Marina has been the scene of world-famous fishing tournaments and has become a popular destination among those who enjoy record-breaking fishing.
Due to the inland construction of the marina, it is considered a protected harbor, providing a very valuable commodity during hurricane season. Our staff is friendly and flexible; they are instructed to pay attention to detail to ensure that your holiday lives up to your dreams and that your yachting lifestyle is forever enhanced.
Eden Roc Beach Club (former Caleton Beach Club) offers a fashionable and fun setting to enjoy the natural pleasures of sun, sea, sand as well as the more urbane pursuits of fine dining, spa and wellness, and shopping. Accessible only by guests of Eden Roc at Cap Cana hotel and members, the Beach Club provides an intimate setting to connect with loved ones, new friends and yourself.
Members and visitors of the Eden Roc Beach Club, have the opportunity to enjoy new services and facilities like:
Exclusive beach butlers and concierge service

Member's Desk

Access to Caletón Beach, a cove surrounded by palm trees is pure paradise

Exceptional infinity pool design

2 culinary spaces, including La Palapa by Eden Roc, offering seafood and specialties of the new Dominican cuisine, and a new Grill Restaurant concept

Koko Kid's Club for children 4 to 12 years

Beach bar with internationally-inspired cocktail menus and appetizers

Solaya Fitness & Wellness Spa, including a gym, Spa and Holistic Center
Access to Beach Club costs US$ 50 per person.
Rate include use of chaise longues, a towel, a fruit juice and a bottle of water.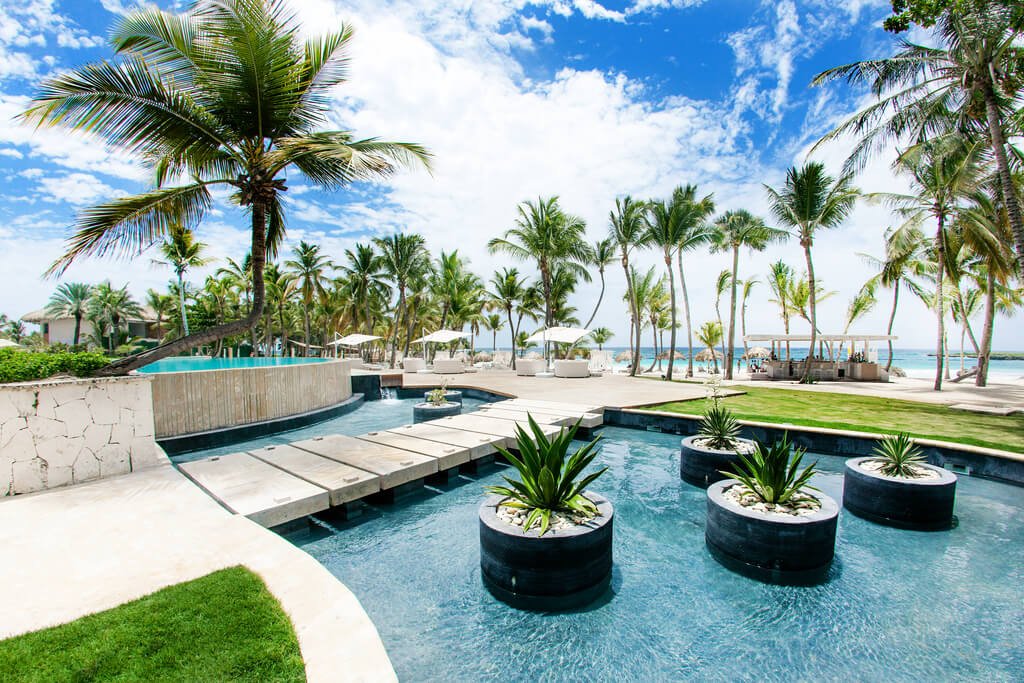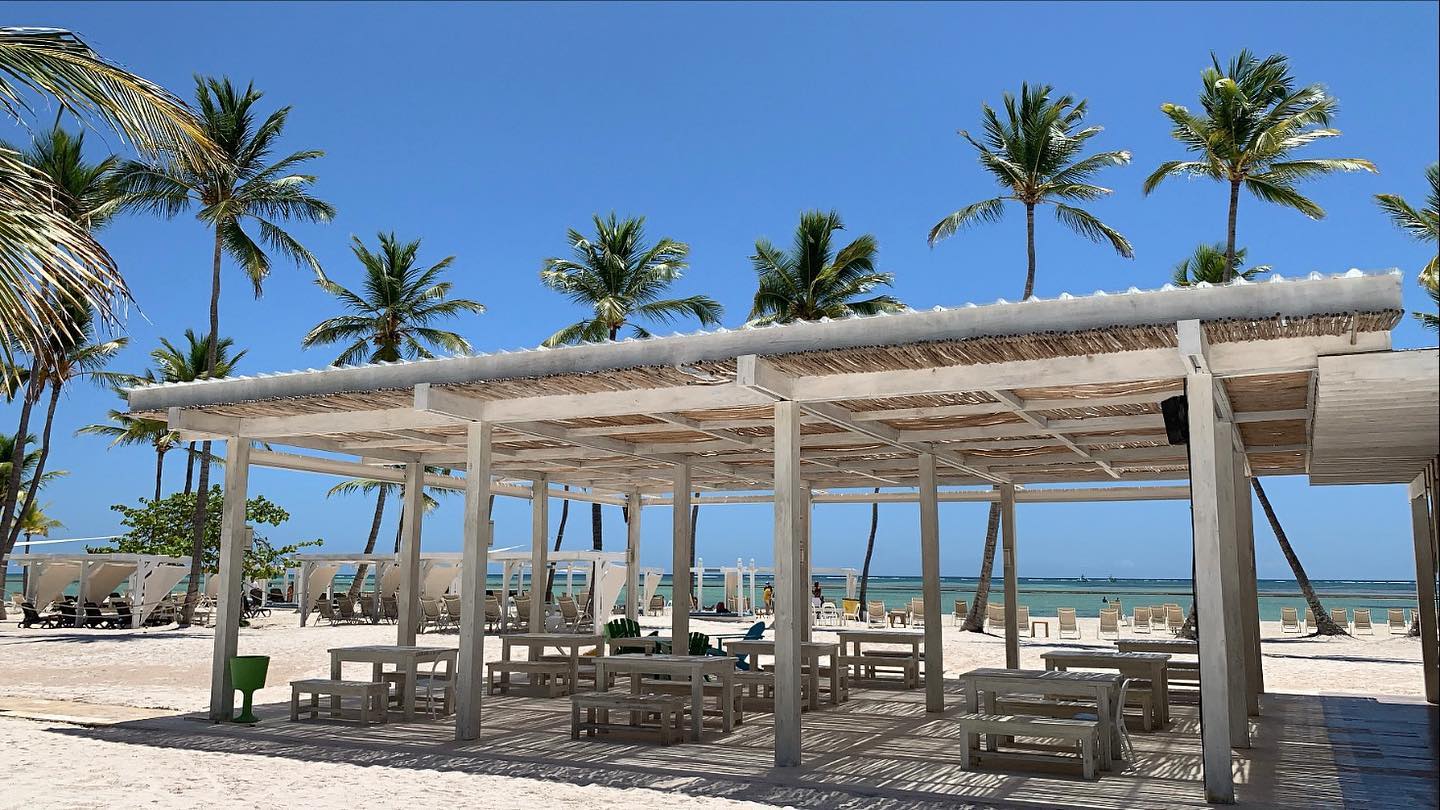 Our Beach Club offers gastronomy that manages to merge concepts of Mediterranean, Latin American (very especially Caribbean) and Asian cuisine in subtle harmony with a selection of wines from the most outstanding wine regions including cavas and high-quality champagne, thus offering an excellent cocktail bar for the delight of our diners either in our restaurant area or with our VIP service in Balinese beds.
The musical atmosphere is an important part of the experience in our relaxed and at the same time fun environment. On weekends we have live music and renowned DJs. Thanks to our location and facilities we are at the height of beach clubs in Tulum and St. Tropez. We are undoubtedly the best club in the area!
There are over twelve restaurants offering world gastronomy and the timeless sense of the Caribbean culture. Find your favorite vintage, have a catch of the day rock lobster for an entrée, delight your self with a tropical fruit sorbet for dessert. The local fisherman's set sail at sunrise to bring the catch of the day as a gift from the sea to your table.
Api Caribbean at The Marina Beach

Soprano's at The Marina Beach

Barbudo at Fishing Lodge

Bohemian Tapas & Wine Bar at Fishing Lodge

Breakers Appple Pie at Fishing Lodge

Nakamura at Fishing Lodge

Il Portico at Fishing Lodge

Estacion 16 Sport's Bar at Fishing Lodge

Turia at Fishing Lodge

Cafeina Coffe House at Centro Comercial Las Canas

Bella Vista at Punta Espada Golf Course

The Grill at Golden Bear Lodge

Cavalier Grill at Los Establos

Medditerraneo at Eden Roc

La Palapa By Eden Roc at Caleton Beach Club

Blue Grill & Bar by Eden Roc

Little John at Juanillo Beach

Sanctuary Town at Juanillo Beach

Marina Bay at The Marina


Pop Art The Bar at The Marina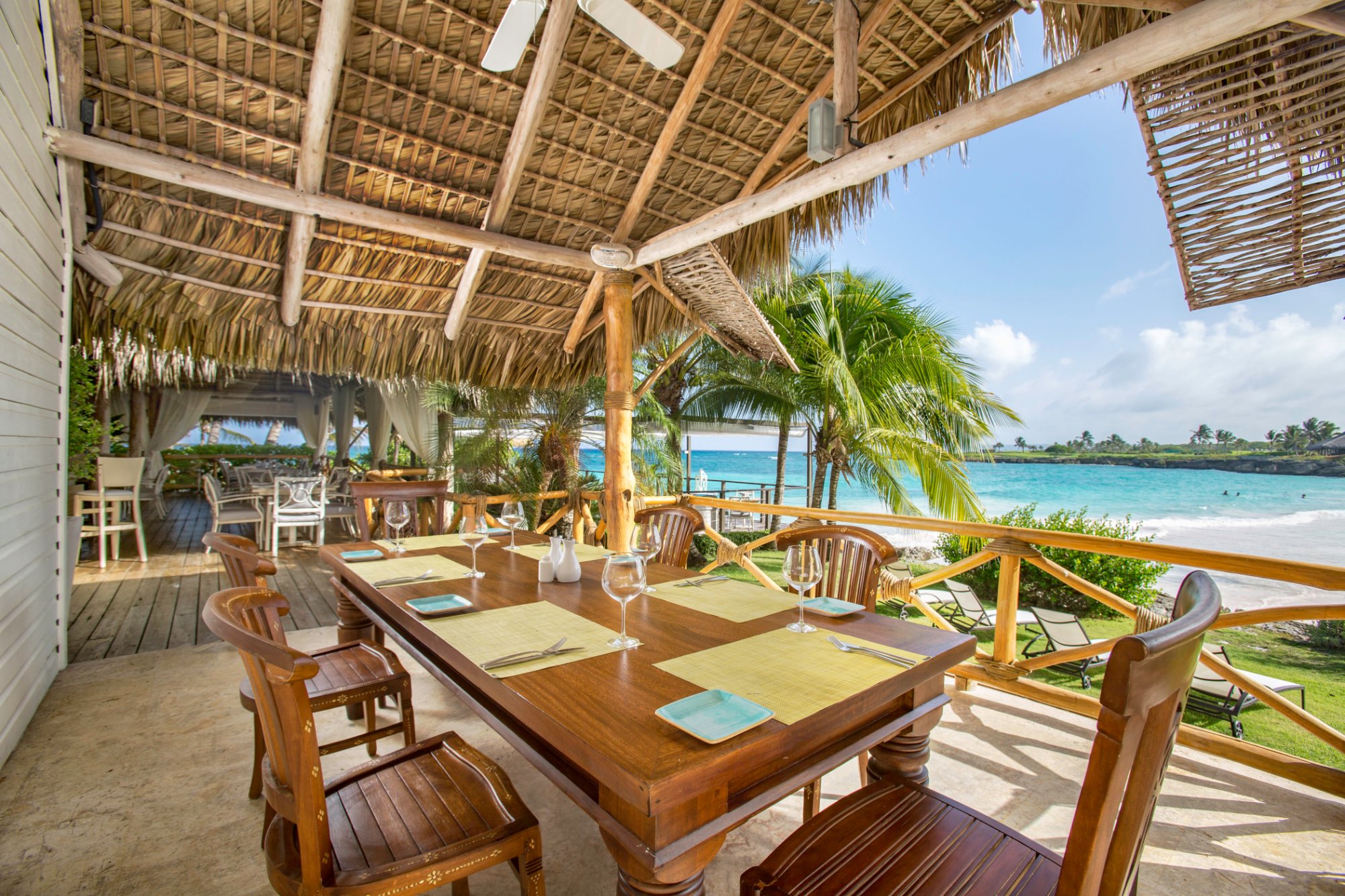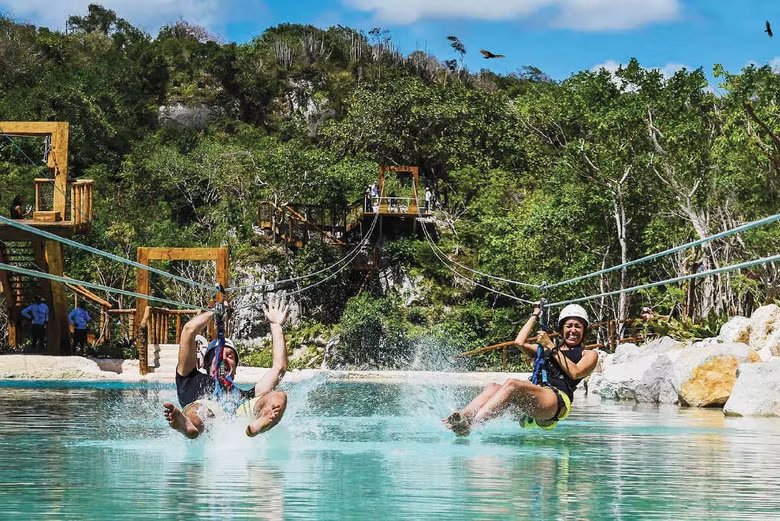 Zipline through Scape Park and enjoy all the tourist sports and entertainment activities you can when you visit Cap Cana city destination. Approximately 475 forest tasks and 15 km of ecological trail.
Enjoy the natural spring water, Hoyo Azul, located at the end of a beautiful nature walk. Scape Park promotes and reinforces the preservation of endemic and endangered species.
Hours: Every day from 8:00 am to 5:00 pm
GOLDEN BEAR LODGE TENNIS COURT
Cap Cana harbors for the tennis enthusiast four (4) illuminated Har-Tru (green clay) tennis courts located at the Golden Bear Lodge complex. The Har-Tru tennis courts are among the group of the slower tracks on the circuit, although they are faster than their peers in red clay. In addition, the ball gives a higher bonce on this surface, marking another difference from red brick dust. Because of these "details" is the reason that more aggressive game players often feel more comfortable on green clay or at least less uncomfortable than in classical, heavy and slow clay used in much of Europe, North Africa and in a wide region of Latin America. Another advantage, compared to other types of tracks, is that Har-Tru dries much faster than red clay courts and, conversely, in the days of high temperatures absorbs less heat than hard surfaces. Finally, Har-Tru reduces the chance of injury when compared with the fast tracks. According to a study from the University of Calgary, asphalt and concrete courts, to give two examples, are much more harmful. According to this research, surfaces that allow players to slide tend to have 85% more lesions than those in which players cannot slide. These courts are built according to the International Tennis Federation (ITF) specifications, 23.78 meters (78.0 feet) long, 10.97 meters (36.0 feet) wide. Their width are 8.23 meters (27.0 feet) for singles matches and 10.97 meters (36.0 feet) for doubles matches.[2] The service line is 6.40 meters (21.0 feet) from the net. The Golden Bear Lodge courts have Ball Boys available. Please book your court 12 hours in advance.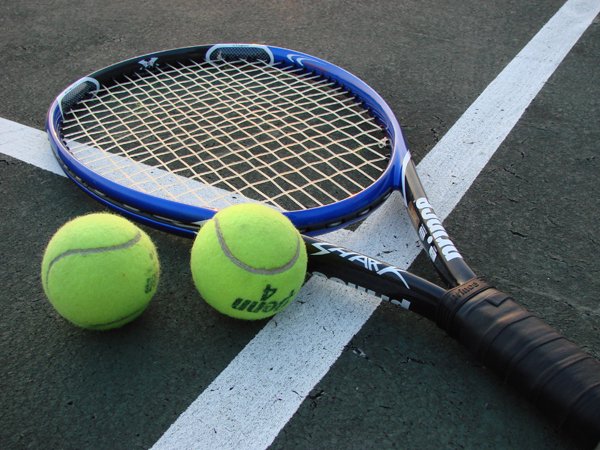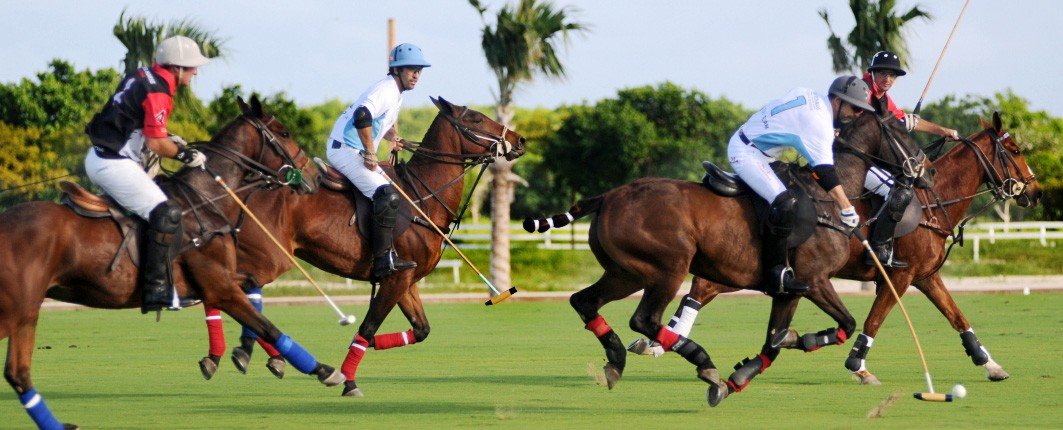 Los Establos, Ciudad Equeststre, is the first project of its kind in the Dominican Republic, which brings together the most varied equestrian disciplines, such as Salto, Polo, Paso Fino, Carreras, Dressage, Reining, Enduro, Cross Country, together with its areas of training, training, recreation, health and animal care. It is emerging as the largest and most complete Equestrian Center in the Caribbean and Latin America.
It is already considered a unique project worldwide, a point of reference and an icon worldwide in the equestrian field, with the international standards and protocols required for the practice of the different disciplines.
Ranked #1 Billfishery in the world by the Billfish Report in 2020, Marina Cap Cana is truly a sight for sore eyes. Every year, hundreds of vessels cast off our docks to experience world-class catch-and-release sport fishing.